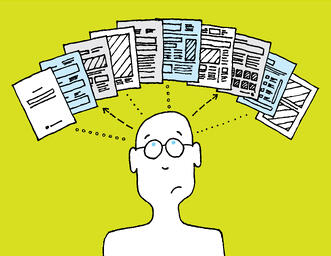 For those that sit in front of a computer screen all day, using a treadmill desk while at work can be an easy way to add movement to your day. Being able to stand and walk can also relieve some of the stress that's associated with being a 911 dispatcher, as well as, relieving some of the pain points that result from too much sitting. One of the biggest questions people have when they are considering adding a treadmill to their workstation is "how noisy is a treadmill desk?" If you are also wondering this, you may be pleasantly surprised to learn the answer.
A treadmill desk consists of a workstation or console that has been tailored with the addition of a treadmill that allows the user to stand and walk while performing the tasks and duties associated with being a 911 dispatcher.This is partially adapted from a traditional treadmill (you know, the kind at the gym), but this type of treadmill is specifically built for use as a treadmill desk and tends to emit much less sound and operate at lower speeds, than that one used exclusively for gym use.
This type of treadmill is designed so as not to produce much noise; otherwise, the people that are using them would likely be unable to concentrate while working on them. Not only that, but they could also disturb other people in the office who are trying to focus as well. Some manufacturers have rated treadmill desks to be between 57 and 65 decibels, with the highest level of noise coming from feet striking the belt as it is turning.
Another reason why these particular treadmills are quieter is the lower speeds under which they are operated. Most users tend to walk at an extremely slow pace that ranges from between one and two miles per hour. On the other hand, people who are using a treadmill at the gym out tend to walk at around 3.5 miles per hour or faster and this in-turn causes the machine to produce far more noise.
Here are a few reviews I found online for users who have tried the LifeSpan treadmills. I tried to summarize the comments I found online from a variety of sources, so you don't have to just take our word for it.
Unbiased Customer Reviews as found online for the LifeSpan Treadmill


"This machine is very quiet as stated. My colleagues have reported that when they are outside my cubicle, they actually have to stop and try to hear it, especially over the din of the rest of the office. I do not have a heavy footfall so this is not an issue for me. Keep in mind, you are walking, this is not a running workout."
"The treadmill is very quiet, which was especially important to me because I have a small hearing loss and background noise causes me a lot of problems...I have also had no problems talking on the phone with or without the bluetooth headset."


"Although the motor is pretty quiet, you will always hear the 'swish-ing' sound of the treadmill belt, along with the constant 'thump thump thump' of it being walked on."


"It beeps when you turn it on, when you increment the speed by 1/10th of a mile per hour at a time, or when you push any button. That beep happens to be loud...you get used to it over time..."

"Ultra silent treadmill motor. At 1 mile per hour or lower the engine is absolutely silent. Literally my central air conditioning is louder. At 1-3 miles per hour the sound is still quieter than the air conditioning. It sounds about as loud as a quiet whisper. At the max speed of 4 miles per hour (which is absolutely impossible to actually use when you work since you have to jog), the sound is equally as loud as my air conditioner."

"The unit is, in general, very quiet. The only real noise I'm making while underway is from footstrikes, as the motor and belt operation is present, but pretty minimal even at higher speeds."


As you can tell, those who worry that treadmill desks will be too noisy typically have little to worry about. These machines can be effectively used to help 911 dispatchers add more movement to their day without interrupting those around them.