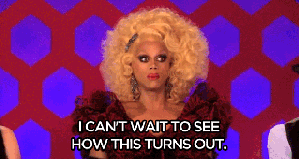 Congrats! You have been tasked with designing a telemetry room. Telemetry is an up-and-coming concept at major hospitals throughout the nation. As thrilled as you probably are to be on the side of innovation, it's normal to have some questions. After all, where do you start? Who should you contact? Don't worry; this blog is here to help!
Addressing the Basics of Telemetry Room Design
Let's start narrowing down the basics by asking a few questions:
What is your budget?

Is this a new build or a remodel?

Has the hospital or your facility assigned a project manager or an architect to help you with this project?

Has an ergonomist approved your project and assessed any of the needs or work requirements of the doctors or nurses who will be monitoring the patients?

Do the nurses or doctors have any of their own work-related injuries or physical impairments that need to be addressed?

How many people will be using this room on average?

Have you scheduled time to talk to your bioengineer about any technical changes or monitor upgrades that need to be made?
These are all great questions that will help you clarify how the function of the room will impact the doctors and nurses using the room. As the Director of Imaging (or Imaging Manager), getting all of the facts down first is a great place to start. It will also help you identify who will be helping you in the process.
Pick Out the Furniture
Now comes the hard part: picking out what goes in the room, the furniture! Will you get built-ins installed, or will you use furniture that can be moved or altered at any time? (Who sells this kind of stuff?)
Ask for suggestions: ask others in your industry for tips and ideas. Advice from anyone who actually has to sit at a console for long shifts will give you the purest, most reliable perspective on the furniture. If you want the telemetry lab to be comfortable, especially for those people who put in long hours then you'll want to choose a manufacturer that meets not only the latest ergonomic standards, but the hospital's as well.
Be Thorough When Gathering Information
When requesting information, especially in regard to the details of the furniture, it's best to ask possible manufacturers for previous examples of rooms they have designed that might be similar size and shape to yours. How can the furniture add to the flow of the room and help make it multifunctional for the staff using it?
Some manufacturers will even offer complimentary room layout and workflow planning. Yes, that's right. They will take the load off of your shoulders and explain how to design and configure the furniture and monitors in the room to better assist the doctors and nurses. It's important to make sure you find a manufacturer who understands the needs of your project and is invested in the end result, no matter how large or small the project is.
Finally, always check for hidden fees and over-priced warranty plans. Being scrupulous will help you stay within budget and avoid overpaying.
Closing Up
At the end of the day, building a lasting professional relationship with your furniture manufacturer is the key to completing the ideal telemetry room. Find a manufacturer who has experience and can help guide you through the process. By doing this, you should be able to provide the nurses and doctors with a telemetry lab that serves both their needs and the patients' best interests.