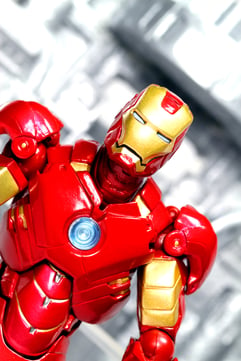 I was listening to a Podcast interview with Robert Downey Jr. the other day, and the interviewer asked him how he goes about choosing his roles and knowing he's going the right direction with what he does choose to do. Downey responded by saying that people who have 30 choices when choosing a fabric, for example, will never be 100 percent confident in their choice and will always think they could have done better. When given only three choices, people tend to be completely confident in what they chose, why they chose it and at the end of the day, feeling like they got the best bang for their buck. He's picky! Downey's response is so applicable in many arenas, but for the topic of this blog, I thought it was especially poignant — and not just because he looks awesome in that Iron Man suit.
If you have been, will be or just thinking about updating your dispatch furniture, you probably know all the moans and groans of what hasn't worked or isn't working in your center. Men say it's too hot; women say it's too cold; or it's just right — said no one ever. Too dark, too bright, too loud, too quiet… you've heard it all. So when looking at options from your dispatch furniture providers, you need to be selective. Think about the problems you've had over the years, figure out what is going to be necessary to make your people happy, and incentivize prospective hires as to why they'd be happy working for your dispatch center:
Whatever your preferences, make sure you choose a vendor that can supply the options you need without overwhelming your choices. If there are too many, you have to wonder, what it is you're actually getting? Are you really making the right choice? Will you always wonder if there was anything better? Knowing what you want ahead of time will ease your decision-making process and make your people happy. How do I know this? Because Iron Man said so.