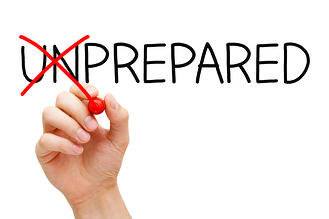 Time marches on and the rising tide of technological change has engulfed everyone, especially those in the emergency services industry. While the post 9/11 era of dispatching stressed the integration of emergency services; communication technologies have evolved considerably during the intervening decade and Next Generation 911 is poised to take off. At the same time, budgets are tight and the prudent PSAP manager is understandably cautious when thinking about allocating scarce resources.
If you're considering updating your call center to a modern PSAP facility, there are numerous factors to consider. First, consider the demands put upon your emergency services and the corresponding volume of calls your PSAP must handle. It is vital to plan for the proper volume of calls--you must be prepared for to handle the load but can't afford to have excess capacity.
Calls for service: How is your volume trending? Up? Down? Are there any developments in your service area that will lead to a change in volume?
Demographics: Are you in a high-growth area that will likely need more capacity in the future? Which segments of your demographics are growing fastest? Young working couples or retirement age people moving in from other areas? How will these changes impact your operations?
Call volume trends: Think of your call volume trends in terms of percentages. 1,000 more calls is more significant in Smalltown, USA than in New York City.
Local Development: What kinds of developments are planned for your service area that might cause a considerable impact on the demands for emergency services? Is the local community putting in a large tourist draw? Is a new hazardous materials plant being built in your service area?
After considering these factors and settling on an appropriately sized facility, there are many things that can be done to make this new facility as effective as possible. Through proper PSAP Design, you can help your communication specialists stay sharp, work efficiently and provide the best service possible to your community.
Here are some things to consider when designing a new PSAP:
Lighting: The stress of hours behind computer monitors can be greatly improved through proper lighting. Consider indirect lighting instead of direct. Make provisions so the individual dispatcher can control their own lighting level.
Windows: Natural light can be used to great advantage as many people prefer natural lighting to artificial light. Natural light can also provide cost savings over electric light and the views provided by windows can provide a calming break for dispatchers.
Acoustics: Take steps to control the acoustics of your PSAP. Excessive noise is distracting and tiring. Controlling the sound level in the PSAP can reduce stress levels and enhance communications.
Ergonomics: Height-adjustable workstations have proven health benefits for those who use them. Research shows that standing just 5-10% of the day will increase energy, decrease fatigue, reduce the risk of major diseases and increase productivity.
Rest: Communication specialists need to be able to take relaxing, restful breaks to stay at peak performance. Break areas should incorporate comfortable lounge furniture, exercise machines, TVs, games and food service.
Change is an ever-present factor in emergency services communications. When considering a new PSAP solution, careful thought must be given to a number of factors to meet the community's needs of today and for the future. A properly designed PSAP not only provides excellent service to the community, but also provides a healthful, efficient working space for dispatchers who serve that community.