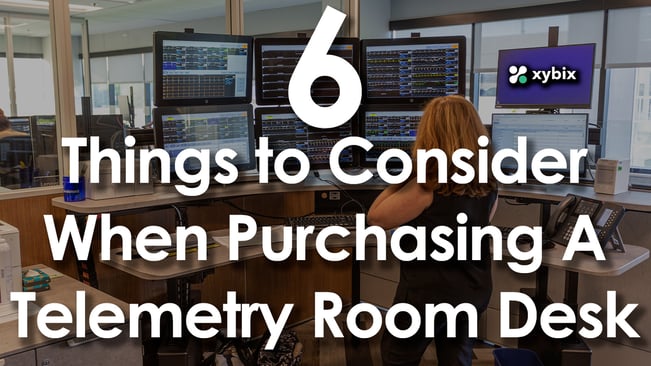 When choosing desks for a telemetry room, it's important to consider the specific needs of your staff and equipment along with the space available. By taking the time to choose the right desks, you can create a comfortable and functional work environment that will help your staff provide the best possible care for your patients.
Key Features in Telemetry Room Desks
When selecting telemetry room desks, consider the following features:
Ergonomics:

Telemetry staff often spend long hours at their desks, so it's important to choose desks that are ergonomically designed to promote comfort and prevent injuries. Look for desks with adjustable heights and the ability to adjust the focal distance and height of the monitors independent of the keyboard. A dual-surface desk will best meet the ergonomic needs.

Durability:

Telemetry rooms are often busy and chaotic, so it's important to choose desks that are durable and can withstand 24/7 wear and tear. Look for desks made from high-quality materials. Desks with a 10-year warranty on electrical components and lifetime warranty on work surfaces will provide the optimum ROI for healthcare facilities.

Security:

T

elemetry rooms contain sensitive patient information, so it's important to choose desks that offer security features with matching cabinets that provide lockable drawers.

Aesthetics:

Telemetry rooms should be functional and comfortable, but they should also be aesthetically pleasing. Choose desks that coordinate with the rest of the room and create a calming and inviting atmosphere.

Room Layout Planning:

In many cases, space is at a premium, so the layout of the room is important.

Many manufacturers offer room layout planning by experienced and degreed interior designers who can ensure that the layout complements the workflow and looks good while complying with ADA, fire, and electrical codes.

Monitor and Cable Management:

Typically, anywhere from four to eight monitors are needed in telemetry. Therefore, telemetry desks usually provide a monitor array that makes it easy to install, replace, and adjust focal distance/angle of the monitors. In addition, the desks usually provide expert tools for managing all the cables and power cords.
Telemetry Desks in Action
See the ergonomic sit-to-stand telemetry desks designed and manufactured by Xybix in action below: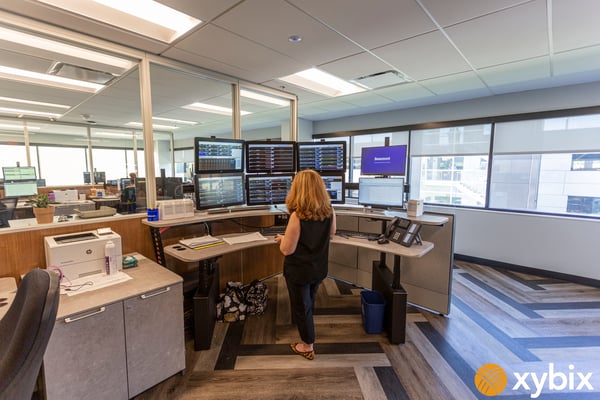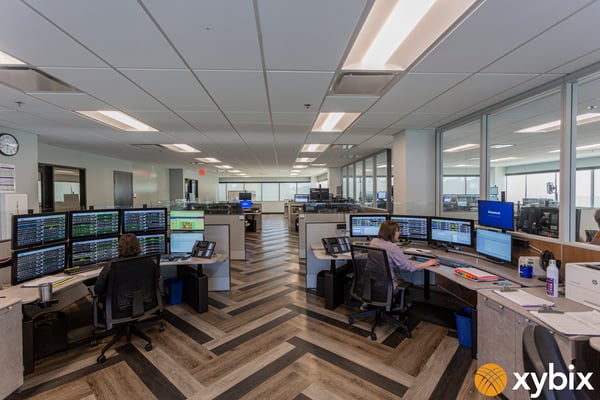 A new or remodeled telemetry room will likely last 10 to 15 years—so you want to get it right. Check in with us at Xybix for help on all your telemetry desk, space planning, and design needs.