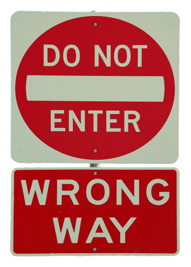 Trade show floors can be intimidating and a bit overwhelming. After all, APCO 2015 is one of the largest, if not the largest, trade shows for public safety professionals all year. And, whether you're a Supervisor, Director, Dispatcher, or Manager, odds are that you've got a pretty busy week planned for Washington, DC. Hustling from one session to another, and obviously coming back to your agency with some key take-aways! Trust me, we know the drill.
So, let us help you by giving you 3 great reasons why you shouldn't come by Xybix's booth at APCO:
1. The People – Geeze!
If you're thinking if I stop to talk to the people at your booth, I'll then be roped into some sales pitch that I just don't have time for. Guess what? You're probably right. Well, partially right. The people at our booth are extremely friendly, quite frankly, we just honestly love talking with people. After all, that's why we are there. Genuinely, we like meeting people and hearing about your experiences and agencies. So, if you really want to avoid some seriously friendly, fun people, then avoid Xybix's booth at all costs.
2. The Product Demo – NO!
If you do find yourself standing in the booth (booth 1714 in case you forgot already) for too long, you could say that we have you roped in, hook-line and sinker with our amiable personalities and award winning smiles. Just kidding, either you have chosen to be here on your own, or you got distracted long enough for one of our personable staff to talk to you. Either way, here you are and admittedly you know you're in for the dreaded product demo. NO!
Think of it like this, a product demo isn't all that bad! Take this time to sit back (or we encourage standing or maybe walking on a treadmill – cause it's healthier) and relax while we give you a personalized tour of the furniture. That's right, you have to do nothing, we do all the work and you get to simply watch. HECK, where else are you going to get a chance to literally do nothing? Um, dare I say never in your line of work? So, if you're up for doing more work, when you're not actually at work, then please don't stop by Xybix's booth.
3. Free Stuff – Oh, look squirrel…
Ok, we get it, you want the free goodies, and you need them for your friends, co-workers, children and pets! I mean if it weren't for your serious klepto skills, you would go home empty handed and your cat would be furious. Well, we can promise that there will be lots of free stuff at our booth as well as many others throughout the trade show floor. So if you don't want a chance to win a free FitBit or take home a lanyard, pen or can koozie, then, seriously, don't stop by Xybix's booth!
So there you have it, if you don't want to talk with some fun, outgoing and personable people then just don't – don't come by our booth. And if you'd rather do more work while you're away from work, then RUN the other direction of our booth. (Wink...wink...we do encourage better health) And finally, if you want nothing to do with free stuff or a chance to win a COOL orange FitBit then, trust me when I say that Xybix's booth is NOT the place for you!
But, if you really still want to, go ahead and come see us at booth #1714 at APCO 2015!
We'll see you in DC!