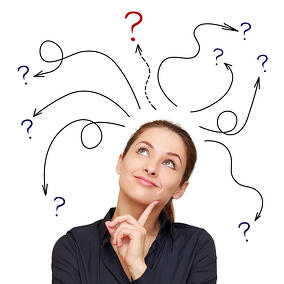 The challenges involved with choosing the right PACS workstation furniture and technology can be intimidating for a busy PACS Administrator. Anytime a smoother process can be engaged - or a work flow or system glitch avoided - sighs of relief are almost audible. This is why we've put together this handy list of tips to consider whether you are a first time buyer or replacing your existing PACS workstation furniture.
When it is time to purchase PACS workstation furniture, you should seek a trusted and reliable product which ensures that the radiologists jobs can be performed with ease and comfort; therefore, choose a workstation with a variety of options to suit the various users who will be utilizing the workstation at any given time. Remember, it is always best to go with an already proven and reliable PACS workstation supplier.
To simplify the process of selecting a reliable product, start by looking for quality manufactured PACS workstation furniture with easy installation and assembly. To help you in choosing the right pieces of PACS furniture for your staff - review these basic tips to ensure a happy staff and durable, long lasting, work equipment.

Here are the 10 quick tips you should consider:
Check to see that the equipment choice can be

easily

assembled or professionally installed.
Be mindful of

installation requirements

- several parts and pieces or a few simple items and the use of a dolly.
Check that height adjustability requirements can be met and the furniture

supports the needs of all your users

.
Look for

available personal options

which include user climate controls and lighting.
Furniture should provide appropriate

focal depth adjustment

for a variety of users.
Repetitive stress injuries for users can be avoided by providing

good ergonomics

, choose furniture that supports this functionality.
Furniture should be available in

multiple

configuration options.
Single or dual electric surfaces should be provided with ample room to keep the most used materials within

proper user reach zones

.
Ensure that each workstation can

easily manage all cabling

and additional cable extensions can be provided.
Furniture should be able to accommodate all of your

equipment needs

, Barco monitors, 4 monitors/6 monitors, etc.
By correctly utilizing these 10 tips - you can improve overall efficiency. Becoming aware of the risks of repetitive stress injuries can lead to a better understanding for the need of proper ergonomic furniture with fully adjustable surfaces. Do your research! Whichever furniture and type of workstation you select, check to see that it has been designed for the comfort of the Radiologists and is manufactured with their good health and productivity in mind.

Finally, keep in mind your room space and dimensions, look for furniture that is available in multiple configurations and with a variety of options to suit your specific needs
. Specifically choose furniture that is intended for the most demanding users and facilities. If this still sounds like too much for you, make sure the vendor you select has an expert in planning and room design and is available to help you with your concept and basic design.