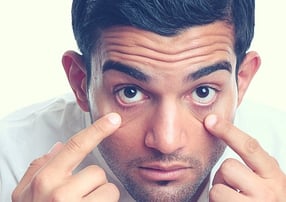 Your eyes are precious and extremely valuable, so it makes sense to take safety precautions when you engage in activities that could potentially damage them. For example, when you play racket ball, use a weed wacker, or operate a grinder, you most likely use eye protection.
That being said, what do you do to protect your eyes in the reading room? I know that there isn't any flying debris or any balls that could assault or damage your eyes in the confines of your dark reading room. However, at the end of the day, are your eyes tired and watering, and/or do you have a headache?
If your answer is yes, please read on.