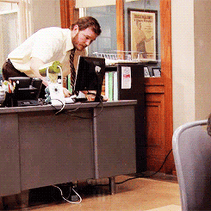 Cable management (or the lack thereof) is a HOT topic for public safety professionals, especially 911 dispatchers.
"Ugh, our cables just hang down."
" We end up unplugging things, and we can't use our height-adjustable tables."
These are sentiments I've heard time and time again. Poorly managed cables can be a recipe for disaster, even for the cleanest of Comm Centers. This can lead to stress in an already stressful environment. In recent years, several dispatch console manufacturers have made improvements to their cable management. While this is a step in the right direction, you're probably wondering what you can do NOW instead of having to resort to purchasing new furniture.