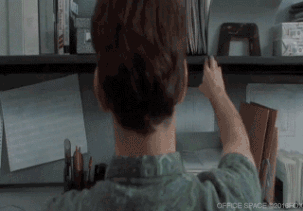 You may hear the term "slatwall" being used to describe part of your furniture, but what exactly is slatwall? What does it do for your dispatch furniture?
The slatwall panel was originally designed to serve as shelving in a retail store so that retail workers could hook merchandise onto the wall. Slatwall panels are made up of rows of dovetail-shaped slots, and they are designed so that items can be hooked into the slots and hung from the slatwall. The most common use of slatwall in the 911 Public Safety industry is to hang monitors. A panel is usually mounted at the back of the monitor surface, and it moves up and down with the height adjustment of that surface.
Slatwall has also been adapted to be used on dispatch consoles due to Xybix creating and patenting RollerVision, which is a monitor mount with focal depth adjustment.