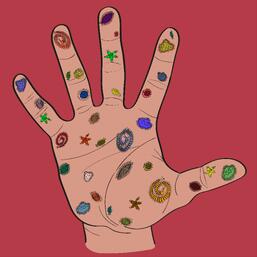 Why would radiologists want their work surfaces to be antimicrobial? Radiologists, or anyone for that matter, would not like these "pests" living on their workstations:

Did you know that on unprotected surfaces, bacteria can double in number every 20 minutes? Ewwww!
Xybix offers an antimicrobial worksurface, in which the laminate work surface is infused with silver ions, which form an antimicrobial surface that curtails the growth of harmful bacteria. Silver ion technology has been proven to inhibit the growth of bacteria by 99.9%. Manufacturing our workstation surfaces with a silver ion composition provides radiologists with a healthier environment.