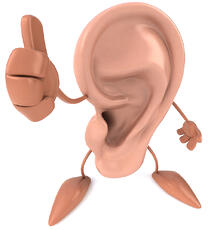 1. Why are acoustics important in a communications center?
No one likes to unintentionally eavesdrop on colleagues' conversations — whether it's work-related or personal. But in some office environments, noise travel fast, allowing you to hear other employees' voices and movements from across the room, whether you want to or not. These undesirable sounds not only affect employees' productivity, but also decrease privacy.
A room that is considered "loud", "reverberant", or "echoey" generally needs additional sound-absorption solutions. Workplaces designed with acoustics in mind will help absorb, block and cover sound by utilizing a combination of products. While successful acoustical design won't eliminate noise completely, it will lessen it, allowing comm center employees to work more efficiently and effectively.