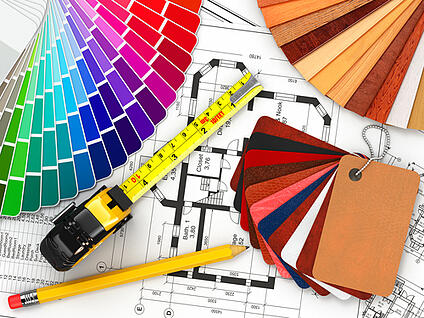 First things first, What Is Interior Design?
The history of interior design dates back thousands of years. Evidence shows that cave walls were painted with detailed representations of animals and plants. Egyptians decorated their homes with painted vases and handmade sculptures. And the Greeks used mosaic floors and wall paintings to embellish their interiors, even establishing strict guidelines for building construction.
Interior design is the art of planning and overseeing the design and execution of architectural interiors. This may sound simple, however, there are countless details to consider when designing interior spaces, such as adjacency requirements, environmental impacts, furniture, fixtures and equipment (FF&E), and finish selections, along with the fundamental principles of design: balance, emphasis, rhythm, proportion and scale, harmony and unity. The way these details and principles are combined and interact create the overall design of a space.